Lansdale Cleaning Services - Serving Lansdale, PA
Call (215) 738-1543 for Lansdale Cleaning Services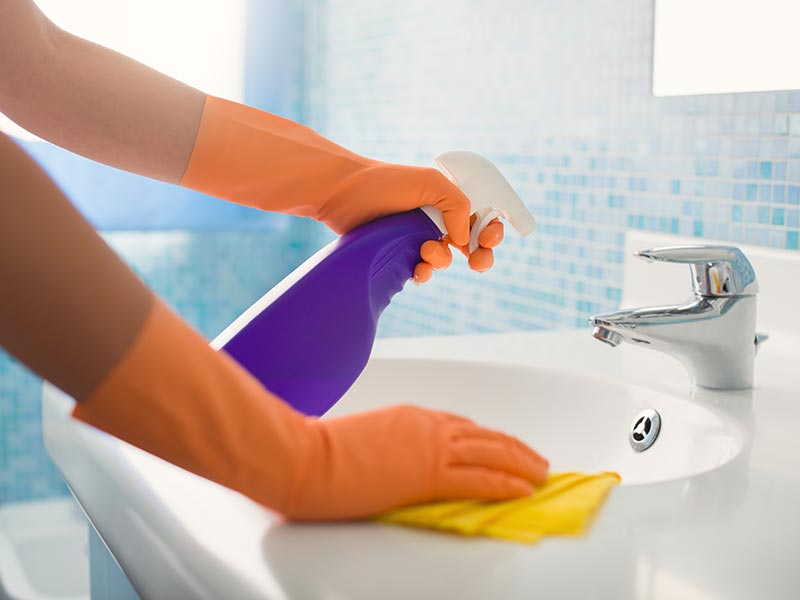 McGarry Cleaning is the premier Lansdale cleaning services company in Lansdale, PA. With over 30 years of experience working in the commercial and residential cleaning industry, McGarry Cleaning has been providing the best commercial cleaning, residential cleaning, office cleaning, and janitorial services in Lansdale, PA. McGarry Cleaning is fully bonded and insured, so you can put your trust in us to get your job done right the first time. No matter the size of the job, our team of professionals is fully equipped for it. We promise a 100% satisfaction guarantee on all of our services, and provide 24/7 cleaning services. We specialize in office cleaning, janitorial services, window cleaning, property clean outs, post-construction cleanup, holiday and event cleanup in Lansdale, Pennsylvania.
At McGarry Cleaning, we understand that no two clients are going to have the same job with the same requirements. We pride ourselves on customizing our services for each and every client of ours. When you work with us, you get the guarantee of a professional team that is dedicated to fulfilling all of your cleaning necessities. In addition, you will also get a free quote before any work has begun. We don't like to charge people for any service they don't need, so we will provide an in-depth evaluation so that we can provide you with an accurate, proper quote so you know exactly what you're paying for. We also have the flexibility of a workable schedule. We will work hard to craft a plan that meets your needs within your budget. Whether you need a highly detailed plan or just the basics, we can deliver where others have failed. When you're looking for a cleaning company that will give you an affordable, honest price in Lansdale, PA, McGarry Cleaning has you covered.
Lansdale Cleaning Services for Residential Clients
Residential house cleaning is no problem for McGarry Cleaning. We provide a wide variety of services tailored for residential homeowners in Lansdale, Pennsylvania. If you're moving in to a new home or moving out of an old home, our team is available to take care of the hard work for you. We also provide property clean outs along with both small and full home cleaning jobs. If you just need certain rooms or areas cleaned, dusted, and vacuumed, that's no problem. If you are in need of a full cleaning, from restoring the sheen to your countertops and hardwood floors, McGarry Cleaning is at your service. We also provide quality maid services, where we will assign a maid that will customize your cleaning service for what your budget and necessities. If all you need is a one time cleaning, and not a plan, we also offer our maid services and cleaning services as needed.
Lansdale Cleaning Services for Commercial Clients
McGarry Cleaning also specializes in providing Lansdale commercial cleaning services for different properties, including offices and apartment complexes. Our professional teams are trained to cater to the needs of each type of facility we service. We provide professional janitorial services and junk removal. McGarry Cleaning has serviced police stations, government buildings, offices, apartment complexes, theaters, and contractors. We will do a proper evaluation of your commercial building to gain a full understanding of the services required. McGarry Cleaning has an established reputation for high quality and standards. If you have an office, apartment complex, station, or other commercial building that needs to be cleaned in Lansdale, PA, you can rely on McGarry Cleaning to get the job done right. We will clean every room from top to bottom, from work rooms, to the lobby, to kitchens and restrooms. Contact McGarry Cleaning for a free quote if you have a commercial cleaning job for us.
Lansdale Cleaning Services we Provide in Lansdale PA:
Residential Services
Kitchen Cleaning
Bathroom Cleaning
Junk Removal
Move-In Cleaning
Move-Out Cleaning
Property Cleanouts
Commercial Services
Office Cleaning
Post-Construction Cleaning
Apartment Cleaning
Foreclosure Cleanouts
Janitorial Services
Event Cleaning
McGarry Cleaning is the premier provider of Lansdale cleaning services to both residential and commercial clients. When your property in Lansdale, PA 19446 is in need of professional cleaners, give McGarry Cleaning a call at (215) 738-1543 or click here to fill out our contact form to request a free quote.